Prof Brian L. Cox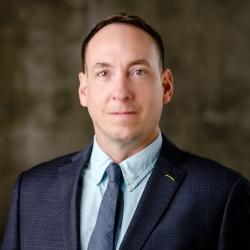 Prof
Brian
Cox
Guest Author
Brian L. Cox is a doctoral candidate lecturer and J.S.D. candidate at Cornell Law School, a visiting scholar at Queen's Law in Ontario, and he retired in 2018 from the U.S. Army after 22 years of military service. His research is focused on the related fields of international criminal law, the law involving armed conflict, national security law and policy, and comparative military justice. He is a graduate of Queen's Law (LL.M.) and the University of North Carolina (J.D., B.A.).
While in the military, Professor Cox served as an airborne infantry soldier, combat camera operator, airborne infantry officer, and for seven years as an Army judge advocate. His combat deployments include Iraq from 2003-2004 as a combat camera operator and Afghanistan from 2013-2014 as an operational law advisor and then chief of international and operational law for Regional Command-East. Professor Cox also served as a military prosecutor, federal prosecutor, brigade judge advocate, administrative law attorney, legal assistance attorney, and military magistrate while he was a judge advocate. His military awards, decorations, and qualifications include the Ranger Tab, Senior Parachutist Badge, Pathfinder Badge, Air Assault Badge, Bronze Star Medal, Meritorious Service Medal, NATO Medal, Basic and Advanced Collateral Damage Estimation Certification, Joint Firepower Certification, Joint Intermediate Target Development Certification, Intelligence Law Certification, and Special Victim Unit Investigator Certification.
Professor Cox's full bio page is available here, and his SSRN page is available here.
Articles of War Posts
---