Michael W. Meier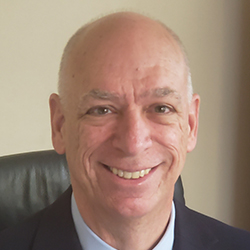 Michael W.
Meier
Guest Author
Mr. Meier is the Special Assistant to the Army Judge Advocate General for Law of War Matters. As the senior civilian adviser, he advises on legal and policy issues involving the law of war, reviews proposed new weapons and weapons systems, serves as a member of the DoD Law of War Working Group, and provides assistance on detainee and Enemy Prisoner of War affairs. Mr. Meier is also an adjunct professor of law at Georgetown University Law Center where he teaches courses on the law of war and a lecturer at the NATO School in Oberammergau, Germany.
Mr. Meier previously served as an Attorney-Adviser with the Office of the Legal Adviser for Political-Military Affairs, U.S. Department of State, from June 2009 until June 2016. He served as the primary legal adviser to the Directorate of Defense Trade Controls (DDTC), with respect to direct commercial sales of defense articles and services.  In addition, he provided advice on the application of the law of war to U.S. military operations; supported U.S. diplomatic initiatives, including ongoing dialogue with the ICRC, the United Nations and other intergovernmental organizations.  He advised on international agreements and arms control agreements, such as the Ottawa Convention and Convention on Cluster Munitions, served as Head of the US Delegation to the Convention on Certain Conventional Weapons with respect to Lethal Autonomous Weapons Systems (LAWS), and was a member of the negotiating delegation for the Arms Trade Treaty.
Colonel (Ret.) Meier served almost 23 years as an Army Judge Advocate from 1986 until his retirement in August 2009 in a variety of positions including the Staff Judge Advocate, Fort Carson, Colorado; Principal Deputy Legal Counsel to the Chairman of the Joint Chiefs of Staff; Staff Judge Advocate, U.S. Army South; Deputy Staff Judge Advocate, 25th Infantry Division (Light), Hawaii; and as Deputy Staff Judge Advocate, Multi-National Division (N), Tuzla, Bosnia.
Mr. Meier earned a B.B.A. degree from Midwestern State University, a J.D. degree from the St. Mary's University, a LL.M. from Georgetown University, a LL.M. in Military Law from The Judge Advocate General's School, and a M.S. in Strategic Studies from the United States Army War College.
Articles of War Posts
---