Prof Sean Watts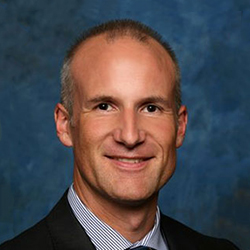 Prof
Sean
Watts
Co-Director | Lieber
Professor of Law | Dept. of Law, West Point
Sean Watts is a Professor in the Department of Law at the United States Military Academy at West Point where he co-directs the Lieber Institute for Law and Land Warfare. He serves as Co-Editor-in-Chief of Articles of War.
He is also the James L. Koley '54 Professor of Constitutional Law at Creighton University Law School. He co-founded the annual Creighton Law School Nuremberg to The Hague Summer Program in international criminal law. He serves as a Senior Fellow with the NATO Cooperative Cyber Defence Center of Excellence in Tallinn, Estonia.
From 2010-2016 he participated in drafting both volumes of The Tallinn Manual on International Law Applicable to Cyber Warfare. From 2009-2011 he served as a defense team member in Gotovina et al. at the International Criminal Tribunal for Former Yugoslavia. In December 2017, he testified as an expert in the law of war at the Military Commissions at Guantanamo Bay, Cuba.
Prior to teaching, Professor Watts served as an active-duty U.S. Army officer for fifteen years in legal and operational assignments as a military lawyer and as an Armor officer in a tank battalion. He later served in Army Reserve billets at the Army JAG School, West Point, and U.S. Strategic Command.
Watts holds an LL.M. from the U.S. Army Judge Advocate General's School, a J.D. from the College of William & Mary School of Law, and a B.A. from the University of Colorado, Boulder. He earned his commission as an Army R.O.T.C. distinguished military graduate.
Articles of War Posts
---