"Water finds its way"? Universal Jurisdiction as an Avenue for Justice in Syria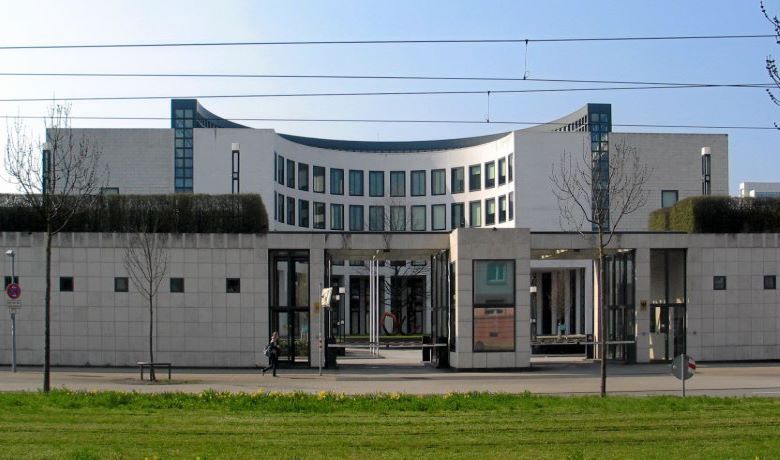 Editor's note: Germany's recent charges against a Syrian doctor, Alaa M., bring renewed attention to universal jurisdiction cases around the Syrian conflict. Here, Alexandra Lily Kather highlights developments and challenges regarding cases brought under the principle of universal jurisdiction. This post is part of the Articles of War Symposium on Beth Van Schaack's book, Imagining Justice for Syria. The symposium offers a platform for the contributing experts to carry the conversation on justice and accountability in Syria forward.
---
If the international criminal justice ecosystem had functioned as intended after the Second World War, the commission of international crimes by various parties to the conflict in Syria would have sparked a comprehensive effort to secure justice for what happened, and continues to happen, in the country. But, as Beth Van Schaack discusses in her book Imagining Justice in Syria, the international community stood in its own way with regard to traditional tools for responding to atrocities, though it has managed to agree on creative alternatives, such as the International, Impartial and Independent Mechanism (IIIM).
In light of the international community's inexcusable failure to abide by its commitment to justice and accountability, several years into the conflict many Syrians found it difficult to hold out hope for justice. At that point, the conflict had turned international in character, and untold numbers of the population had been killed, lost, or disappeared. In June 2018, however, news of the first arrest warrant issued by Germany against a high-ranking official from the Syrian government—namely the former head of the Air Force Intelligence Service, Jamil Hassan—brought a sense of hope. For survivors, their families, and communities affected by the mass atrocities, the arrest warrant represented the first institutional, judicial confirmation that the crimes committed in Syria were being taken seriously and investigated. They were not forgotten. The German arrest warrant, based on the international law concept of universal jurisdiction, was the culmination of years of tireless information collection, case-building, and advocacy by Syrian survivors, activists, and civil society organizations as well as international non-governmental organizations to advance accountability for international crimes committed Syria.
Universal jurisdiction investigations and prosecutions underway in several European countries are carrying this hope forward. These cases are against former members of the Syrian regime, corporate actors, and members of non-State armed groups—including the Islamic State, Jaysh al'Islam, Jabhat al-Nusra, and the Free Syrian Army. Ten years on we must ask how to collaboratively keep the flames of justice burning to shed light on atrocities and those responsible for them.[1] In this post, I highlight some developments and challenges regarding cases brought under the principle of universal jurisdiction.
Advancing Investigations: An Overview of the First Prosecutions
In Germany, the Office of the Federal Prosecutor General is currently conducting four structural investigations concerned with the commission of international crimes in Syria. One focuses on crimes committed in detention facilities by members of the Syrian regime. Another is dedicated to non-State armed groups (with the exception of the Islamic State) in the context of the armed conflict in Syria. Two deal with international crimes committed by members of the Islamic State; one of these exclusively examines international crimes committed against the Yazidi.
In April 2020, Germany began the first trial  worldwide addressing arbitrary detention, murder, torture, and most recently sexual violence, as crimes against humanity allegedly committed by two former members of the Syrian General Intelligence Service in detention facilities run by the regime of Bashar al-Assad.[2] Eyad A., one of the two defendants in the trial was sentenced to four and half years at the end of February 2021. The trial against the remaining other defendant Anwar R. is likely to conclude in 2021. In the context of another person-specific investigation, the extension of an arrest warrant against Alaa M., a Syrian doctor and alleged member of the Syrian Military Intelligence Service, issued in December 2020 contains several allegations of crimes against humanity. These include, for the first time, a reproductive crime—namely, the deprivation of the reproductive capacity—which is identified as a crime against humanity in Section 7 (1) (6) of the Code of Crimes against International Law (CCAIL).
Such novel charges are crucial because they provide further evidence of the gendered commission of acts of crimes against humanity that form part of the widespread and systematic attacks against the civilian population in Syria. In particular, gendered violence of a sexual nature committed against both a male minor and an adult were correctly characterized as attacks on their reproductive capacity. Crucially, this recognizes how perpetrators employed sexual violence in addition to torture to violently oppress the political opposition.
In addition, in the same case, two areas regarding medical personnel and military hospitals will be examined in detail for the first time: the way medical personnel were involved in the commission of international crimes and the consideration of military hospitals as stand-alone crime sites while simultaneously interlinked with government-run detention facilities.
Most notably, in mid-July 2021, the Office of the German Federal Public Prosecutor brought, among others, the crimes against humanity charges of murder, torture, serious bodily and mental harm, and attempted deprivation of persons' reproductive capacity before the State Protection Senate of the Higher Regional Court of Frankfurt am Main against Alaa M. The trial is set to commence later in 2021.
In addition to regime crimes, several trials have addressed the commission of international crimes in Syria by non-regime actors—the majority being members of non-State armed groups.[3] Most notably, in April 2021, the Higher Regional Court of Düsseldorf found Nurten J.—a German national who moved to Syria with her three-year old daughter in 2015 to become a member of the Islamic State (ISIL)—guilty of  eight charges related to participating in a terrorist organization abroad. One charge involved violating her duty to care for and educate a person under sixteen years of age. Four others involved war crimes against property—including unlawful exercise of actual power over a war weapon and unlawful possession and unlawful carrying of a semi-automatic short-barrelled weapon. She was also found guilty of aiding and abetting enslavement as a crime against humanity in combination with deprivation of liberty for longer than a week.
Regarding the later charge, Nurten J. had a Yazidi woman—a female acquaintance's slave—forcibly work for her when that other woman visited. Interestingly, throughout the trial, the defendant depicted herself as non-ideological, yet did not speak out against the slave trade and slavery practices or oppose ISIL ideology. She remarked that she thought the Yazidi woman was a nanny. In contrast, the formerly enslaved women testified, in her capacity as joint plaintiff, that the defendant was fully aware that her "owners," the defendant's acquaintance and husband thereof, abused her (including rape and other forms of sexual violence), treated her like a servant, and called her "dirty." According to the plaintiff, at one point the defendant suggested selling her off for "misbehaving."
Similar such cases will likely advance under the principle of universal of jurisdiction in Germany and elsewhere in the future. Although for now these cases mainly target low-level perpetrators within ISIL—among them a remarkably high number of female ISIL returnees repatriated by Germany—they still provide a crucial opportunity to reveal the system behind the crimes committed against the Yazidi. It is hoped that in the future trials will turn to the individual criminal responsibility of higher-level ISIL defendants. In addition, it will be especially interesting to see what role open-source investigation techniques can play in this regard, given that both member recruitment and the slave trade were organised through social media platforms.
Moreover, there is an urgency to account for the predominance and role of the slave trade and Yazidi female enslavement committed in the context of genocide and persecution as a crime against humanity on intersecting grounds of gender and religion. Rather promising in that regard is the Higher Regional Court of Düsseldorf's June 2021 verdict. It presents the first ever conviction of persecution on intersecting grounds of gender and religion as a crime against humanity against Sarah O.,. Sarah O was a German national who joined the Islamic State in Syria in 2015 while still a minor. The 7th Criminal Senate sentenced the her to a unified juvenile sentence of six years and six months for membership in a terrorist organisation abroad, murder through enslavement as a crime against humanity, and aiding and abetting persecution on gender and religious grounds as a crime against humanity through rape, deprivation of liberty lasting more than one week, and deprivation of liberty resulting in death and with bodily harm.
Previously, the case against Carla Josephine S. resulted in the first judgment against a female defendant in a German court for the war crime of integrating a child under 15 years of age—her own child—into an armed group in connection with a non-international armed conflict. Other females, though no male, ISIL returnees also have been charged with crimes committed against their own children.[4]
Interestingly, and by all means exceptionally, the presiding judge of the Higher Regional Court of Stuttgart in the case of Abdul Jawad A.K remarked the following:
The subject of these proceedings was not the Syrian people's struggle against Bashar al-Assad's regime, but violations of German law, violations of the international criminal law applicable in Germany. Germany was prosecuting and sanctioning criminal conduct in Syria, not in order to support the Assad system, but in order to help the law, including international criminal law, to prevail.[5]
The judge's contextualization is crucial because it recognizes the severity and overarching extent of the international crimes committed by the Assad regime in Syria, while acknowledging that the law as it stands applies to all parties to the conflict and violation of it must be accounted for.
Similarly, in Sweden, prosecutors realized the importance of on-going dialogue and contextualization with respect to their prosecution strategy. After the Syrian community in Sweden criticized the prosecution of a Free Syrian Army member—rather than a member of the regime—and the conviction of another rebel fighter, the International Crimes Unit of the Swedish Public Prosecutor's Office learned that they "definitely need to communicate better.
Other efforts are proceeding in France and the Netherlands. In France, on July 10, 2020, a judicial investigation was opened against a French jihadist named as Nabil G., accused of acts of genocide and crimes against humanity against the Yazidi community in Syria between 2015 and 2016. In another case, the LaFarge case, the appeal filed against the October and November 2019 decisions of the Investigation Chamber of the Paris Court of Appeals is ongoing before the French Supreme Court. The court will issue its decision on 7 September 2021 on the appeals filed against the indictments for complicity in crimes against humanity, financing terrorism, endangering peoples' lives, and violating an embargo. The court will also decide on the admissibility as civil parties of the Sherpa and ECCHR appeals. On 18 February 2020, Islam Alloush, former spokesperson for Jaysh al-Islam (Army of Islam), was arrested and indicted by the war crimes unit of the Paris Tribunal for war crimes, torture, enforced disappearance, and complicity in these crimes. This marked the opening of the first investigation into crimes committed by the rebel armed group.
In the Netherlands, the prosecution can only open an investigation when a suspect is on Dutch territory. Ahmad A.K. is expected to be the first person to be tried in the Netherlands under universal jurisdiction for his involvement in international crimes in Syria and is facing the dual charges of terrorism and war crimes. In January 2020 the defendant was heard by an Amsterdam court. In April 2021, Dutch court handed a six-year prison term to a former Syrian Ahrar al-Sham commander.
Additionally, in December 2020, the Budapest Municipal Court handed down its first judgment—after a complicated Europe-wide investigation involving multiple European States and Eurojust. That court found Hassan F., a member of the Islamic State, guilty of crimes against humanity.
Room for Improvement: Observing Risks and Challenges
As Beth Van Schaack outlines in Imagining Justice in Syria, many States are prosecuting terrorism offences combined with core international crimes. Some assert that this ensures the full criminal responsibility of perpetrators. Others, however, realize the risk of convenience that comes with a lower evidentiary threshold of terrorism charges. These charges do not always capture the full breadth, severity, and complexity, of international crimes that could be charged by national prosecutors in accordance with their respective legal frameworks.
Moreover, in relation to Syrian regime crimes, neither sexual and gender-based crimes, persecution on political grounds, nor enforced disappearance—with one exception—have been adequately investigated from the beginning or included as charges in indictments upon which current trials are based. Most recently, this has been challenged in the Al-Khatib trial in front of the Higher Regional Court of Koblenz. By the same token, when it comes to the prosecution of ISIL members for international crimes committed against the Yazidi people, despite the recent promising developments, the crime against humanity of enslavement and persecution—specifically on the intersecting grounds of gender and religion—has not received the necessary attention by European investigators and prosecutors. For example, what remains unclear is to what extent such findings are based on a gender-competent analysis.
It is often questionably argued that certain international crimes are not cumulatively charged due to insufficient evidence, or another international crime takes priority or because such a charging practice is not common in national jurisdictions. While one could respond that the practice of cumulative charging is common in international criminal law, cumulatively charging terrorism to international crimes when the full extent of the latter has neither been thoroughly investigated, charged, or prosecuted could be detrimental in terms of holistic accountability. If the cumulative charging of terrorism offenses alongside international crimes is legitimized, investigation of the former would arguably most likely be prioritized over the latter due to its lower evidentiary standard and higher prosecutorial success rate.
Furthermore, the interests of survivors and survivor communities may not necessarily align with those of the prosecution. Survivors may look beyond criminal accountability for their notion of what constitutes justice, while still seeking to see the specific harm and violence they experienced reflected in investigations and prosecutions.[6] Truly survivor-driven and survivor-informed justice processes should be what various actors working in this field strive towards.
It is worth noting that no person, State, organization, or entity can achieve or imagine justice for Syria alone. So, transnational, multidisciplinary efforts are essential. Moreover, these efforts should be embraced in non-discriminatory, collaborative safe spaces, through on-going dialogue striving to bridge existing silos between actors working in the accountability space. This addresses national investigators and prosecutors as much as international and Syrian non-governmental organizations.
Confronting Limitations of Existing Evidence on Crimes: The Need to Diversify Evidentiary Sources and Evidence
Generally speaking, when it comes to regime crimes related to detention, testimonies from survivor and expert witnesses, the Caesar Files (including their forensic assessment) and documentary evidence have formed the evidential groundwork for both crime and linkage evidence (p17). Ongoing accountability efforts in European courts adjudicated under universal jurisdiction would benefit from an assessment of the limitations posed by the existing crime and linkage evidence. As these form the basis of the ongoing structural and person-specific investigations up to trial stage, strategic responses to their shortcomings through additional investigative—such as open-source, and analytical (particularly gender analysis)—steps, will be hugely beneficial long-term. For example, whereas the Caesar Files certainly provide overwhelming information about detention conditions (including malnutrition, lack of daylight, lack of medical assistance, and denied access to sanitary facilities) and certain crimes (killing, torture, deprivation of liberty) committed against the bodies of male detainees as well as to some extent linkage information (last detention facility in which the detainee was held before death), the dataset is silent on sexual crimes overall and crimes committed against women or children or LGBTQI persons in particular. It would therefore be of utmost importance to seek out evidentiary sources and intermediaries that could reveal further information about crimes and survivors not depicted in the dataset.
Moreover, in light of the fact that the Syrian conflict is said to be one of the most documented conflicts of our time, the capacities of national investigators and prosecutors to work effectively with digital evidence and the related techniques to do so need to be enhanced. Although digital evidence, such as social media information, has been frequently used to convict low-level perpetrators, it should be considered in the investigation and prosecution of high-level suspects as well.[7]
Other evidentiary sources that have arguably been underutilized are medical and psychological reports that corroborate witness testimonies. Such reports may be particularly crucial to the investigation and prosecution of sexual and gender-based crimes. Those crimes, with some exceptions, have not been considered as international crimes, though this has been successfully challenged.
Roles of Survivors and the Syrian Community Must be Strengthened
Regardless whether States are engaging in universal jurisdiction investigations and prosecution from a "no safe haven" or "global enforcer" approach, laws need to be adjusted to meet the procedural standards and protect rights guaranteed to those affected by international crimes in international courts and tribunals. Third States with substantive universal jurisdiction frameworks should consider the benefit of adjusting their existing procedural legal frameworks. In some cases, the protection and safety of survivors may depend on it. Additionally, third States should enjoy less discretion when it comes to the role survivors and their broader communities can assert in such processes. Also, providing translation(s) to the public gallery in relevant languages, as well as respective outreach materials, are the bare minimum to ascertain accessibility and ownership. After all, the results of investigations and prosecutions are of interest to the international community as a whole, as well as those who survived or lost loved ones.
The work of investigating and prosecuting authorities should be underpinned by a trauma-informed approach as well as imbedded in regular anti-discrimination training and monitoring of such outcomes. Beyond this, survivors of international crimes have a right to rehabilitation, both physical and psychological. Structures designed to assess and support the medical, psychological, and legal needs of survivors of international crimes should be established and enhanced to ensure witnesses receive the assistance they need to safely and qualitatively participate in justice processes. Though European Member States have advocated for victims' rights, the implementation of protections has been lacking and needs to be tackled on the State level with resources, expertise, and structures. Such support is necessary not only from a rights-based perspective, but also because the quality of witness testimony. Finally, understanding the harm caused must be informed by the experience and perspective of survivors of violence to support the most adequate interpretation and application of the law.[8]
Although there have been several successful examples of universal jurisdiction investigations and prosecution, a series of challenges and pathways to enhance ongoing efforts have been identified here. In the ongoing quest towards justice, survivors and their community members must be the drivers and at the center of strategies that address outlined gaps.
***
Alexandra Lily Kather, LL.M., is a legal practitioner in international justice with expertise in investigation, capacity-building, policy-oriented research, and advocacy. Her work contributed to several universal jurisdiction investigations and prosecutions carried out under the principle of universal jurisdiction in Germany and other European countries in relation to government detention crimes in Syria and crimes committed against the Yazidi in Iraq. She is currently a Legal Advisor at DIGNITY on the International Accountability Platform for Belarus (IAPB), the Center for Justice and Accountability (CJA) and a Visiting Fellow at Goldsmiths University London.
***
Footnotes
[1] The observation shared in this article are inspired by the work of and conversations with colleagues and mentors, including Yaroslavna Sychenkova, Joumana Seif, Ibrahim Al Kasem, Mona Zeinedinne, Oula Ramadan, Maria Al Abdeh, Sema Nassar, Salma Kahale, Rula Assad, Sareta Ashraph, Patricia Viseur Sellers, Kirsten Campbell, Silke Studzinsky, Priya Gopalan, Alexander Schwarz.
[2] Press, Generalbundesanwaltschaft [GBA] [Federal Public Prosecutor General], 29 October 2019. Anwar R. is suspected of being complicit in committing a crime against humanity (Section 7 Paragraph 1 No. 1, No. 5 and No. 9 CCAIL, Section 25 German Criminal Code). In connection with this, he is also charged with murder in 58 cases (Section 211 of the German Criminal Code), rape and aggravated sexual assault (Section 177 (1) no. 1, (2) no. 1, (3) no. 1 of the German Criminal Code in the version valid until November 9, 2016). Eyad A., another defendant, is suspected of aiding and abetting a crime against humanity (Sections 1, 7 (1) no. 5 and no. 9 CCAIL, Section 27 German Criminal Code); Regular trial reports are being published by the European Center for Constitutional and Human Rights in both English and Arabic here.
[3] See for example, OLG Koblenz, 2 StE 6 OJs 20/17 : Kassim A.The Koblenz Higher Regional Court imposed a one year and six months prison sentence against Kassim A. on February 13, 2020, because he had posed for photographs with the severed head of  an enemy fighter as part of the armed resistance against the Syrian government. The State Protection Senate of the Higher Regional Court considered Section 8 (1) No. 9 of the CCAIL to be fulfilled (war crimes against persons) and OLG Düsseldorf, 7 StS 4/19: Carla Josephine S. In April 2020, the Higher Regional Court of Düsseldorf sentenced her to 5 years imprisonment for being a member of the foreign terrorist organization Islamic and for being involved in war crimes against persons, specifically the integration of a child under 15 years of age into an armed group in connection with a non-international armed conflict. And see Abdul Jawad A.K., Abdulrahman A. A., Abdoulfatah A. and Abdalfatah H. A. In January 2020, the Higher Regional Court in Stuttgart found the four Syrian nationals, inter alia, guilty of membership in a foreign terrorist organization and of various war crimes, including killing. See Fares A.B. On 19 November 2020, the Higher Regional Court of Stuttgart found the Syrian national Fares A. B. guilty of war crimes, attempted murder in one case and torture in two cases, as well as for the membership in the terrorist organizations of the Islamic State and Jabhat al-Nusra. The trial was based on the indictment of 12 June 2019. Finally, see Khedr. A. K. and Sami A.S. In December 2020, they were indicted by the Higher Regional Court in Düsseldorf for membership and support of the foreign terrorist organization Jabhat al-Nusra as well as, inter alia, the war crime of killing.
[4] See for example Omaima A., a female Islamic State returnee, was found guilty on 20 October 2020 by the Hanseatic Higher Regional Court in Hamburg on the charges of the membership in a foreign terrorist organization, crime against humanity by enslavement, the breach of duty of care or upbringing, unlawful imprisonment, and breaches against the military weapons control act. She was sentenced to three years and six months, see Hanseatic Higher Regional Court in Hamburg, Az.: 3 St 1/20. In addition, Nurten J. was indicted on 2 November 2020 for membership in a foreign terrorist organization—the Islamic State, of having committed enslavement as a crime against humanity. She was also charged with war crimes against property and other rights (Section 9 Paragraph 1 CCAIL), violation of the duty of care and education (Section 171 German Criminal Code), and weapons law violations. See also Fadia S. was indicted on 22 December 2020.
[5] Translated by the author. OLG Stuttgart, 5 – 2 StE 5/17-4.
[6] See for example the Truth and Justice Charter, launched on 11 February 2021 by five victims' and family members' organizations. Or, see Women Now for Development: Gender Perspectives in Transitional Justice Processes.
[7] See the work of, most notably, the Syrian Archive, as well as the Berkeley Protocol, which contains guiding principles culminating out of a professional movement in international criminal justice to diversify and strengthen existing evidentiary sources and evidence, ex. Lindsay Freeman, Law in conflict Beth Van Schaack, The Fourth Industrial Revolution Comes to The Hague and Strengthening Atrocities Cases with Digital Open Source Investigations.
[8] Though written with respect to the International Criminal Court, the core arguments equally stand for universal jurisdiction proceedings in third States. See Fraser, Julie and McGonigle Leyh, Brianne, Introduction: Intersections of Law and Culture at the International Criminal Court (March 2, 2020).