Prosecuting War Crimes Symposium – Introduction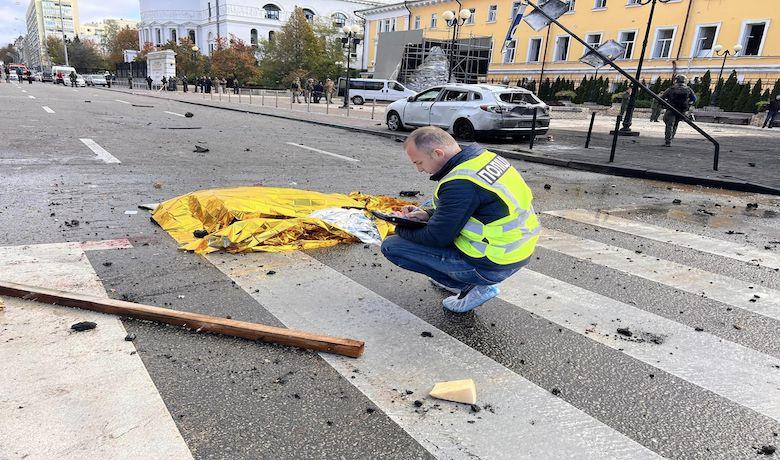 Last fall, with the generous support of the 15th Dean of the Academic Board, Brigadier General Shane Reeves, the Lieber Institute for Law and Warfare at West Point partnered with the U.S. State Department Office of Global Criminal Justice and the United States Institute of Peace to host a workshop on Prosecuting War Crimes. The event convened experts from across the globe, versed in all aspects of international criminal law, to take stock of past and emerging lessons in the prosecution of war crimes.
Panel discussions addressed a wide range of issues. These included the practical difficulties that arise when charging, prosecuting, and defending against war crimes charges, as well as investigative and evidentiary challenges in mass-crime contexts. The workshop additionally addressed the acute problems of guaranteeing both protection and justice to victims, particularly when those victims are situated in cultural settings that are unfamiliar to the international and private organizations that increasingly conduct war crimes investigations and prosecutions.
The event also featured a compelling appearance by Major Inna Zavorotko of the Ukrainian Armed Forces. Joining us virtually from Kyiv, Major Zavorotko, a previous contributor to Articles of War, related challenges associated with training the Ukrainian armed forces not only to fight in large-scale combat operations but also to serve as frontline collectors of evidence. We are enormously grateful to her for participating in the workshop and join Major Zavorotko and her colleagues in hoping for a just outcome to the conflict in Ukraine.
In this Articles of War symposium, we highlight the contributions of two event participants and feature a contribution from a third outside contributor. We lead with a post by Mr. Chris Engels from the Commission for International Justice and Accountability (CIJA). Mr. Engels relates experiences and challenges CIJA has encountered when collecting evidence for domestic criminal trials stemming from the armed conflict in Syria since 2011. He identifies awareness of the security situation, coordinated evidence collection and transmittal plans, and rigorous yet realistic authentication practices as crucial to successful collection campaigns in combat zones. Mr. Engels's observations will no doubt prove relevant to ongoing investigative and prosecutorial efforts relating to the Ukraine conflict.
Next, Dr. Nicolas Kneba, a Prosecutor in the War Crime Unit of Germany's Federal Public Prosecutor General, relates his experience of successfully prosecuting cases under the German Code of Crimes against International Law. Dr. Kneba addresses specific challenges relating to prosecuting crimes committed extraterritorially. These include identifying and interviewing witnesses and collecting physical evidence located abroad. Despite these considerable challenges he presents an optimistic assessment, commending active cooperation with international organizations including UN investigative teams, the European Union, and the offices of the International Criminal Court. His experience may prove an attractive roadmap for future multi-national and inter-agency efforts.
Not long after the event, the U.S. President signed the Justice for Victims of War Crimes Act into law. In light of its connection to the event's subject, we have included a post on the Act by Assistant Professor Hemi Mistry of the University of Nottingham. Dr. Mistry offers an intriguing and clear-eyed foreign perspective on the Act. She commends the Act's expansion of US jurisdiction over persons with no connection to the United States other than their presence in U.S. territory. Yet she questions whether the Act lives up to its name. She expresses reasonable doubt whether justice for victims of war crimes is the true motive of the Act and the extent to which it can overcome strategic interests that have historically restrained or prevented bringing war crimes cases to trial.
We are grateful to both our event partners, especially Ambassador-at-Large for Global Criminal Justice Beth Van Schaack and USIP's Director of Governance, Justice and Security, Mr. Phillipe Leroux-Martin. We hope this symposium proves a useful contribution to their important work and that of our dedicated readers.
***
Sean Watts is a Professor in the Department of Law at the United States Military Academy, Co-Director of the Lieber Institute for Law and Land Warfare at West Point, and Co-Editor-in-Chief of Articles of War.
Jenny Maddocks is an Assistant Professor in the Department of Law at the United States Military Academy, West Point.
Photo credit: National Police of Ukraine