The Siren Song of Universal Jurisdiction: A Cautionary Note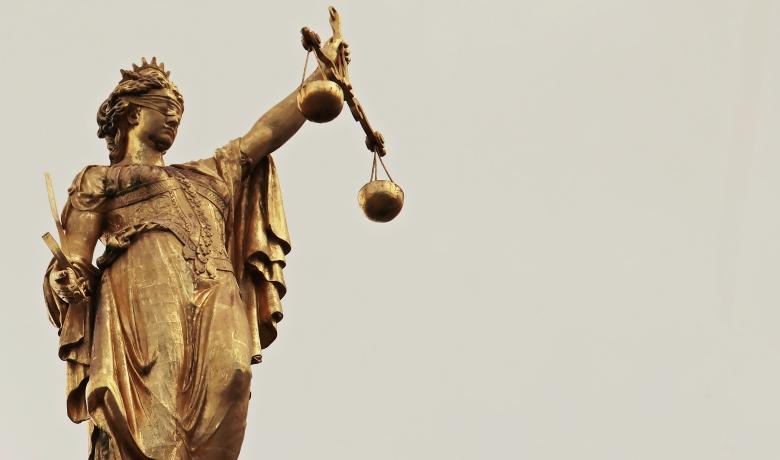 In the face of the humanitarian crises and government abuses in the Syrian Civil War, the German Office of the Federal Prosecutor General initiated prosecution against a number of Syrian officials for a range of crimes including murder, rape, and arbitrary detention. This historic application of universal jurisdiction—to an accused and offenses bearing no nexus to Germany—received near universal praise amongst human rights advocates. Similar efforts to exercise universal criminal jurisdiction in Argentina in relation to the Myanmar Rohingya crisis were similarly praised. A number of academics and government officials also issued calls for the United States to pass legislation implementing a similar form of universal jurisdiction which would permit the United States to prosecute war crimes and other grave breaches of the law of armed conflict (LOAC) even when the individual or the offense bears no nexus to the United States.
Russian President Vladimir Putin's initiation of an aggressive war—and reports of indiscriminate attacks by Russian forces—in Ukraine has redoubled these calls. They have great emotional appeal when viewed in terms of widespread human suffering and the apparent impunity of government officials.      However, any such efforts by the United States to exercise universal criminal jurisdiction for war crimes, grave breaches of LOAC, or other crimes under international law should be undertaken with caution and a clear-eyed assessment of the viability, necessity, and potential risks.
The Policy Concerns
The United States declined to ratify the Rome Statute in part due to concerns that U.S. personnel—in particular service members—would be subject to International Criminal Court (ICC) jurisdiction without the Constitutional due process guarantees afforded them under U.S. domestic law. It is a concern which continues to this day. U.S. prosecution of a third State's nationals under universal jurisdiction could foreseeably result in tit-for-tat prosecution of U.S. personnel by any State whose nationals the United States prosecutes—an outcome which is likely to increase the danger of prosecution without due process or for political purposes. This may not be of particular concern with regard to Syria or other countries in which there are few U.S. nationals or which have little capacity to effectively exercise universal jurisdiction. However, the calculus changes with respect to more powerful and assertive adversaries.
The People's Republic of China (PRC) government has shown a troubling willingness to engage in arbitrary detention as a means of coercive diplomacy against States that prosecute—or cooperate in prosecution of—Chinese nationals. The Russian government has engaged in a more disturbing pattern in the recent past of assassinating Russian dissidents or opposition politicians or defectors in NATO countries. There is every reason to believe that, should the United States successfully detain and prosecute a Chinese or Russian national as a war criminal (an outcome which in itself is highly questionable—dependent as it is on the ability to arrest any such national(s) in the first place), these countries might take retaliatory action against U.S. personnel without any supportable legal basis.
Another argument advanced has been that even if the United States is never able to successfully prosecute and imprison those who commit war crimes, the exercise of universal jurisdiction presents an effective norm setting and deterrence tool; in effect, this is deterrence by detection. The basic premise      is that detecting, attributing, and publicly announcing illegal activities by an adversary will contribute to deterring future such actions. However, this concept has not proved effective.
Despite U.S. indictments of Russian intelligence personnel for cyber intrusions, Russian agents continue to engage in these activities. More to the point, President Biden and other U.S. government officials repeatedly warned—publicly—of an imminent Russian incursion into Ukraine and called for a diplomatic resolution in the days and weeks before Russia launched its invasion. These warnings and public attributions had no apparent effect on Russian behavior. Similar efforts to set norms and deter Chinese actions in cyberspace have also failed to appreciably change PRC behavior. Efforts to curb the PRC's excessive maritime claims in the South China Sea have also failed to change Chinese behavior, despite a formal ruling      against the PRC's claims vis-à-vis the Philippines. These episodes indicate that the informational aspect—in particular as a norm setting or deterrence mechanism—of any U.S. indictment under a universal jurisdiction regime may not achieve the desired effects.
The Constitutional Concerns
Notwithstanding the myriad policy-based objections to universal jurisdiction, U.S. Constitutional due process and evidentiary standards may foreclose application in American courts. As the Fifth Universal Jurisdiction Annual Review (UJAR) notes, there are numerous evidentiary challenges associated with investigating and prosecuting criminal cases under universal jurisdiction. Crime scenes may be thousands of miles away and completely inhospitable to U.S. criminal investigators. Crucial witnesses may be nearly impossible to locate, interview, or produce at trial. Physical evidence, if obtainable, may process through a chain of custody that falls well short of the rigorous authentication standards required by U.S. federal courts.
Other States, notably Germany and France, that have pursued criminal cases under universal jurisdiction rely heavily on non-governmental organizations (NGOs), often afforded better access than foreign governmental investigators, to locate witnesses, conduct interviews, and collect statements and evidence. NGOs then furnish the fruits of their investigation and work with the applicable prosecutor's office to fashion cases that meet their courts' admissibility standards. Germany, for instance, has relatively flexible evidentiary standards that permit hearsay testimony from NGO investigators. Additionally, Germany does not have an exclusionary doctrine akin to the U.S. "fruit of the poisonous tree," which shields defendants from prejudicial evidence sourced from unlawful investigatory acts. It is presumptuous to assume that U.S. courts would extend federal prosecutors similar grace with federal evidentiary standards designed to protect the accused.
Further, the 6th Amendment's Confrontation Clause protects criminal defendants from being convicted based on written evidence (such as ex parte affidavits) without the opportunity to face the accuser and test the truthfulness and reliability of their testimony against cross examination. Despite the emergence of an exception to the 6th Amendment for pressing public policy purposes (i.e., limiting confrontation of child victims of sexual violence), it is uncertain whether the public policy associated with a war crime case could prompt a similar exception.
The International Legal Requirement
The four 1949 Geneva Conventions include provisions calling for the High Contracting Parties to enact domestic penal sanctions for grave breaches. For instance, Article 129 of Geneva Convention III requires States Parties to "undertake to enact any legislation necessary to provide effective penal sanctions" for persons responsible for grave breaches of the Convention, and this obligation has been expanded under Articles 11 and 85 of Additional Protocol I. Article 129 continues that each Party must search for persons who have purportedly committed grave breaches and either bring them before their court or "hand such persons over" to another Party who has made a prima facie case.
Though the Convention's language does not use the term "universal jurisdiction," the 2020 International Committee of the Red Cross (ICRC) Commentary advises that "universal jurisdiction must also be provided for in national legislation, to ensure that any State Party, and not only States party to an armed conflict, is able to exercise its jurisdiction over alleged offenders regardless of their nationality." (para. 5130). The ICRC Commentary continues,"[S]ubsequent practice has shown that States Parties undoubtedly understand Article 129 as providing for universal jurisdiction. More than 115 national laws have extended this form of jurisdiction to the list of grave breaches." (para. 5131). However, the specifics regarding the requirement's enactment are not crystalized.
The Commentary acknowledges that State practice has disfavored a literal interpretation of Article 129 to require all States to investigate and search for every alleged war criminal the world over. (para. 5132). In contrast, many States that have enacted universal jurisdiction provision have conditioned the grant on the presence, temporary or permanent, of the alleged offender in the State's territory. These typical qualifiers suggest that the U.S. approach is not far afield from the greater international community.
Current U.S. Legal Options for Accountability
Though the prospect of successfully prosecuting a foreign war criminal based on universal jurisdiction is constitutionally dubious, two alternative avenues for accountability exist in the U.S court system: The Alien Tort Statute and a suite of immigration-related laws, enforced by the Department of Homeland Security (DHS). Together, these legal mechanisms arguably comply with the intent of the Geneva Conventions' penal sanctions provisions, rendering the codification of universal jurisdiction substantively unnecessary.
The Alien Tort Statute (1789) affords U.S. federal courts jurisdiction to hear civil actions filed by non-U.S. citizens for tortious violations of international law. In full, it reads:
The district courts shall have original jurisdiction of any civil action by an alien for a tort only, committed in violation of the law of nations or a treaty of the United States.
Non-U.S. citizens may use the Alien Tort Statute to file suits for torture, extrajudicial killing, forced disappearance, crimes against humanity, cruel and degrading treatment, prolonged arbitrary detention, genocide, war crimes, slavery, and state-sponsored sexual violence. Should a defendant be found liable under the Alien Tort Statute—setting aside whether a plaintiff is able to recover civil damages—it provides a mechanism to achieve the same norm setting or deterrence ends advocated in connection with extraterritorial war crimes prosecution.
In 2004, the Supreme Court affirmed the use of the Alien Tort Statute to provide a mechanism for non-U.S. citizens to hold foreign actors accountable (in a civil context) for their violations of international law, including war crimes. However, when wrestling with the statutory presumption against extraterritoriality, the Court slightly narrowed the statute's application holding that the cause of action must "touch and concern" the territory of the United States. The "touch and concern" concept has received varied interpretation amongst the circuits, but generally involves a totality of the circumstances analysis.
Nevertheless, scholars have rightfully noted the value of holding war criminals legally (and publicly) accountable for their grave breaches when advocating for universal jurisdiction. The Alien Tort Statute provides such an avenue for civil action. Plaintiffs may attack the offender's perceived impunity,      publicly detail the war crime in a legal forum, expose human rights abusers, and potentially deter future abuses by leaders who value international legitimacy. Moreover, the civil forum may blunt concerns of politically motivated criminal prosecutions foreseen by Henry Kissinger in 2001 and others as discussed above.
In addition to the Alien Tort Statute, federal courts have leveraged immigration laws to      impose substantial sentences on alleged war criminals. In 2018, Mohammed Jabbattah was sentenced to thirty years of confinement for immigration fraud and perjury. Prior to migrating to the United States, Jabbattah was a notorious Liberian warlord who committed brutal atrocities during the Liberian civil war from 1992-1995. Jabbattah failed to disclose his activities on his immigration paperwork as required by law and was accordingly convicted. Following the sentence, special agent Marlon Miller of Homeland Security Investigations stated, "Human rights violators will not evade justice and will be held accountable for their crimes committed abroad, nor will they find refuge here in the United States."
DHS plays an expansive role in fulfilling the U.S. obligation to search for and hold accountable those responsible for grave breaches of the Geneva Conventions. Rather than asserting universal jurisdiction, the agency links its investigative authorities to immigration laws and the general interest in preventing war criminals from entering the United States. The Human Rights Violators and War Crimes Center (HRVWCC) focuses on investigating global atrocities and the perpetrators of human rights violations and war crimes. Founded in 2008, the HRVWCC
leverages the knowledge and expertise of a select group of special agents, attorneys, intelligence analysts, criminal research specialists, and historians who are charged with preventing the U.S. from becoming a safe haven for individuals who engage in the commission of war crimes, genocide, torture and other forms of serious human rights abuses from conflicts around the globe.
Among other goals, it aims to identify and support prosecution of those responsible for human rights abuses across the world. DHS notes that since 2003, it has arrested 460 people related to human rights violations under various criminal and/or immigration statutes. Practically, there is not much of a gulf between the HRVWCC's mission and authorities and States with universal jurisdiction statutes that are predicated on a territorial connection.
Provided this U.S. legal landscape, it is worth questioning (1) whether extending universal jurisdiction in the 1996 War Crimes Act is prudent, considering Constitutional and evidentiary protections afforded criminal defendants; (2) whether universal jurisdiction is necessary when immigration laws can be leveraged to hold perpetrators criminally liable—both within the United States and abroad—when they seek refuge in the United States, or when the Alien Tort Statute provides a civil legal mechanism for victims to expose and amplify offense; and (3) whether the HRVWCC's efforts to identify and prosecute (or extradite) human rights abusers substantially or functionally complies with the Geneva Conventions penal sanctions provisions.
Conclusion
For these reasons, the success of any effort by the U.S. government to exercise universal criminal jurisdiction over war crimes, grave breaches of LOAC, or other international crimes is far from assured. From a legal perspective, the difficulty of securing the accused and witnesses alone is a monumental obstacle. Constitutional issues, such as the right of the accused to confront witnesses and due process, pose related challenges. Moreover, the combination of the Alien Tort Statute and the HRVWCC's efforts seem to substantially comply with the Geneva Conventions' penal sanctions provisions.
From a policy perspective, should the United States successfully prosecute and detain nationals of powerful autocratic states, there is every reason to believe that those States would engage in retaliatory and coercive prosecution of U.S. nationals. Finally, history shows that using such prosecutions as a norm setting or deterrence mechanism are ineffective in changing behavior of the target States. While the goals of accountability and the primacy of the rule of law are admirable, there is reason for skepticism and pause as to whether U.S. exercise of universal jurisdiction is either necessary or likely to contribute to desired outcomes.
***
MAJ Steve Szymanski serves as an Assistant Professor and National Security Law Course Director in the Department of Law at the United States Military Academy, West Point.
LtCol Peter C. Combe is currently a resident student at the Marine Corps University – School of Advanced Warfighting.
Photo credit: Pxfuel
RELATED POSTS
​​​​​​​​​Symposium Intro: Ukraine-Russia Armed Conflict
by Sean Watts, Winston Williams, Ronald Alcala
February 28, 2022
–
Russia's "Special Military Operation" and the (Claimed) Right of Self-Defense
February 28, 2022
–
Legal Status of Ukraine's Resistance Forces
by Ronald Alcala and Steve Szymanski
February 28, 2022
–
Cluster Munitions and the Ukraine War
February 28, 2022
–
Neutrality in the War against Ukraine
by Wolff Heintschel von Heinegg
March 1, 2022
–
The Russia-Ukraine War and the European Convention on Human Rights
March 1, 2022
–
Deefake Technology in the Age of Information Warfare
by Hitoshi Nasu
March 1, 2022
–
Ukraine and the Defender's Obligations
by Eric Jensen
March 2, 2022
–
Are Molotov Cocktails Lawful Weapons?
by Sean Watts
March 2, 2022
–
Application of IHL by and to Proxies: The "Republics" of Donetsk and Luhansk
March 3, 2022
–
Closing the Turkish Straits in Times of War
March 3, 2020
–
March 3, 2022
–
Prisoners of War in Occupied Territory
by Geoff Corn
March 3, 2022
–
Combatant Privileges and Protections
March 4, 2022
–
by Sean Watts
March 4, 2022
–
Russia's Illegal Invasion of Ukraine & the Role of International Law
March 4, 2022
–
Russian Troops Out of Uniform and Prisoner of War Status
by Chris Koschnitzky and Michael N. Schmitt
March 4, 2022
–
March 5, 2022
–
Providing Arms and Materiel to Ukraine: Neutrality, Co-belligerency, and the Use of Force
March 7, 2022
–
Keeping the Ukraine-Russia Jus ad Bellum and Jus in Bello Issues Separate
March 7, 2022
–
The Other Side of Civilian Protection: The 1949 Fourth Geneva Convention
by Jelena Pejic
March 7, 2022
–
Special Forces, Unprivileged Belligerency, and the War in the Shadows
by Ken Watkin
March 8, 2022
–
Accountability and Ukraine: Hurdles to Prosecuting War Crimes and Aggression
March 9, 2022
–
Remarks on the Law Relating to the Use of Force in the Ukraine Conflict
March 9, 2022
–
Consistency and Change in Russian Approaches to International Law
by Jeffrey Kahn
March 9, 2022
–
The Fog of War, Civilian Resistance, and the Soft Underbelly of Unprivileged Belligerency
by Gary Corn
March 10, 2022
–
Common Article 1 and the Conflict in Ukraine
March 10, 2022
–
Levée en Masse in Ukraine: Applications, Implications, and Open Questions
by David Wallace and Shane Reeves
March 11, 2022
–
The Attack at the Zaporizhzhia Nuclear Plant and Additional Protocol I
March 13, 2022
–
The Russia-Ukraine War and the Space Domain
by Timothy Goines, Jeffrey Biller, Jeremy Grunert
March 14, 2022
–
Fact-finding in Ukraine: Can Anything Be Learned from Yemen?
March 14, 2022
–
Status of Foreign Fighters in the Ukrainian Legion
by Petra Ditrichová and Veronika Bílková
March 15, 2022
–
Law Applicable to Persons Fleeing Armed Conflicts
March 15, 2022
–
March 17, 2022
–
The ICJ's Provisional Measures Order: Unprecedented
by Ori Pomson
March 17, 2022
–
Displacement from Conflict: Old Realities, New Protections?
by Ruvi Ziegler
March 17, 2022
–
A No-Fly Zone Over Ukraine and International Law
March 18, 2022
–
Time for a New War Crimes Commission?
March 18, 2022
–
Portending Genocide in Ukraine?
by Adam Oler
March 21, 2022
–
March 21, 2022
–
Abducting Dissent: Kidnapping Public Officials in Occupied Ukraine
March 22, 2022
–
Are Thermobaric Weapons Unlawful?
March 23, 2022
–
A Ukraine No-Fly Zone: Further Thoughts on the Law and Policy
March 23, 2022
–
The War at Sea: Is There a Naval Blockade in the Sea of Azov?
by Martin Fink
March 24, 2022
–
Deportation of Ukrainian Civilians to Russia: The Legal Framework
March 24, 2022
–
March 28, 2022
–
Command Responsibility and the Ukraine Conflict
March 30, 2022